Press Sample
I am SO so excited to share some swatches of KBShimmer polishes with you today! I love this indie brand and it's sort of a dream come true to be working with them to help celebrate their 5 year anniversary this month!!! Today is the last day to grab some nail polishes and skincare items for 20% off on
KBShimmer.com
[until 11:59PM EST], so don't forget to head over there and shop
after
you see my swatches of Blinded by the Bright, Clown Puke, Elle, & The Dancing Green ((trust me, you'll want all 4 of them if you don't have them already)).
I swatched everything with butterLodon's Nail Foundation as my base coat and Zoya Armor top coat if you're curious! They're arranged in alphabetical order for easy sorting, too. The formula on all of the polishes was EXCELLENT, as expected for KBShimmer, and I had no problems painting. All photos were taken in indirect Ott Lite ("natural"), except where stated as different in the caption.
Blinded by the Bright
is a punny (based on the song) creamy yellow neon polish with a rainbow of metallic glitters from the recent Summer 2013 collection. Do you maybe sort of like neons? Buy this immediately! I have never had a
creammmy
neon yellow polish be so easy to paint with! I didn't need to layer this over a solid base color at all, it just builds effortlessly! In person this was a hair more green that made it very neon, but the camera couldn't quite capture it. This is 3 coats of butterLondon Nail Foundation; I thought it was bright enough and easy enough to paint this way that I didn't feel the need to layer it over a base color.
taken with flash in a dark room to try and show off the neon-ness
Clown Puke
is a rainbow glitter topper in a clear base, with over 100 different glitters in each batch! What I really love about this rainbowy glitter topper is that it is NOT primarily silver glitters with some other colors lightly sprinkled in; it truly is a mix of all sorts of colors, sizes, and shapes. If you're wondering if you really need another rainbow glitter topper to add to your drawer full of rainbow glitter toppers (maybe just me?) the answer is yes, definitely, you do need this one! It's so easy to use and there are so many fun pieces of glitter in it! I love that when I use the dabble method it truly looks like confetti thrown in mid-air that's been stuck to my finger nails. First is a single 'dabbled' coat of Clown Puke over 3 coats of Sally Hansen Creamy Olive, second is 2 regularly painted coats of Clown Puke over 2 coats of OPI Kiss Me on My Tulips.
1 dabbled coat Clown Puke over Sally Hansen Creamy Olive
1 dabbled coat Clown Puke over Sally Hansen Creamy Olive
2x Clown Puke over OPI Kiss Me on My Tulips
Elle
is a light grey crelly polish filled with pink, white, gunmetal, silver, and holo glitters. FYI: This is one of the more sheer KBShimmer polishes, so layering it may be the way to go - especially for people that detest VNL or have longer nails. Even though the base color is a little sheer, this polish is
packed
with a variety of glitters in different sizes and shapes. I especially love the teeny tiny pink and white glitters that really make the proportions just ahhhh-worthy! First is 3 coats alone over butterLondon Nail Foundation, second is just 1 coat of Elle over 2 coats Zoya Dove.
1 coat over Zoya Dove
1 coat over Zoya Dove
The Dancing Green
is what I imagine a teenaged She Hulk would wear for nail polish! It's a vibrant, bright green jelly base filled with dots, squares, and hexes in greens, purples, and blues. The formula was very easy to work with and it is stunning. Seriously. I have a hard time finding words about this one because it's just so beautiful! I love that there are tiny tiny glitters in thiFun fact: the green jelly base dries a little matte. First is 3 coats Dancing Green over butterLondon Nail Foundation, second is 2 coats of TDG over 1 coat CND Green Scene.
2 thin coats over CND Green Scene
Pricing & Availability
- - - * - - -
If you're a fan of glitter polishes with tinted base and/or you're new to indies and want to dip your toes into the awesome indie polish pool, KBShimmer is perfect for you! I am always really happy with the KBShimmer formula; I don't have to shake, or tip the bottle upside down, or do anything special to the polish because the product is so well balanced and the glitters are properly suspended. The glitter toppers, like Clown Puke, are consistent and have the right proportion of clear suspension base to glitter pieces, making it easy to paint a little glitter or a lot of glitter. Another thing that I love about this brand is that they incorporate a lot of fun shaped glitters - you can find square and dot glitters in almost every polish, and that is definitely something I find super exciting!! It's also obvious to me that these polishes are lovingly created down to the last detail because there's such a great variety of sizes of glitters in each polish - lots of teeny tiny glitters to compliment larger hexes and squares.
Almost impossible to pick a 'favorite' out of these four polishes both because they're all 4 totally different and because they come from different collections. I really like all four and would highly recommend all of them! If I had to pick a single favey from these four it's probably Dancing Green.
Which of these are your favorites? Did you pick up any polishes during the celebratory sale?!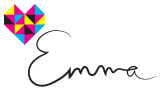 *I received a press sample for my honest review and swatching purposes. If you'd like to know more about my disclosure policies, please check out my disclosure page.