Skiing Snowman is a 3-free white crelly filled with Spectraflair 35 from Polish Alcoholic's Winter // Holiday 2013 collection! Is this the answer for those of you seeking the elusive (and pretty much impossible) white holographic polish?! Read on to find out!
flash
Oooooh, pretty! I love this soft, light grey color with rainbows for winter; very much reminds me of the way snow can look like fluffy diamonds. When top coat'd I do feel like the holo-ness is dulled; it's there in an "ooh, what a fancy creme, there's just something about it!" way but not in a "Look at this holo polish!" way. With my accidental tan Florida hands I think this takes on a verrrry light, grayed lilac color which I really like.
Being a white crelly-based polish, Skiing Snowman can be a little bit streaky if you're not paying attention while applying. As long as you use purposeful, even coats you won't have any problems! If you apply it a little weird and lazily [this was totally me the first time] then it will be patchy and nearly impossible to fix no matter how many coats you use [like a yellow, bah]. The formula is really easy to work with if you do the 3 stroke way (like one down the left side, one down the right side, one in the middle to even it out).
Do not
forget to shake this polish before applying it!!! Otherwise you won't get very much of the holographic rainbow magic bits onto your nails.
Here I've layered one coat of Skiing Snowman over OPI My Boyfriend Scales Walls, with 3 coats of Skiing Snowman on my ring finger. Skiing Snowman is still a wee bit darker grey than when it's layered. No top coat in these photos.
indirect natural light
flash
The first time I wore this polish I had mad chips on the free edge on the first day (part of why I had to re-swatch it). Not to boast tooo much, but I very rarely get chips in my manis so that was a bummer. However, holographic polishes do have a tendency to chip and thus it's not particularly surprising that this did chip ((I also applied like 3939824 coats because I did a horrible job, so that was a problem, too)). Obviously I don't know if this will chip on you or if my nails were dehydrated or if my base coat didn't work well or any other number of reasons for ze chips, but I thought it was worth mentioning.
Is Skiing Snowman the answer to the quest for a white holographic polish? Mayhaps. If you were looking for like the OPI My Boyfriend Scales Walls of holo polishes, this is totes the one!! But if you wanted a pure white holo, I think that's literally impossible. Spectraflair and other holo-making ingredients are silver and silver + white = grey.
Pricing & Availability
Skiing Snowman and the rest of the Winter/Holiday 2013 collection is currently available! Yay!
Polish Alcoholic ships worldwide from
their Etsy store
(10mL full size, price varies)

Do you like Skiing Snowman? Have you tried any polishes from Polish Alcoholic? I think the little bottles are so cute!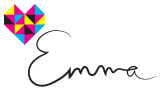 *I received a press sample for my honest review and swatching purposes. If you'd like to know more about my disclosure policies, please check out my disclosure page.